How easy is it to complete the lean six sigma courses? Find out right here, including cost, time frames to complete etc
In 1986, the Six Sigma process was invented. Since then, it's changed the way countless people do business.
Today, there's more than one way to get Six Sigma certified. If you feel the full Six Sigma certification isn't right for you, you might be considered Lean Six Sigma courses instead.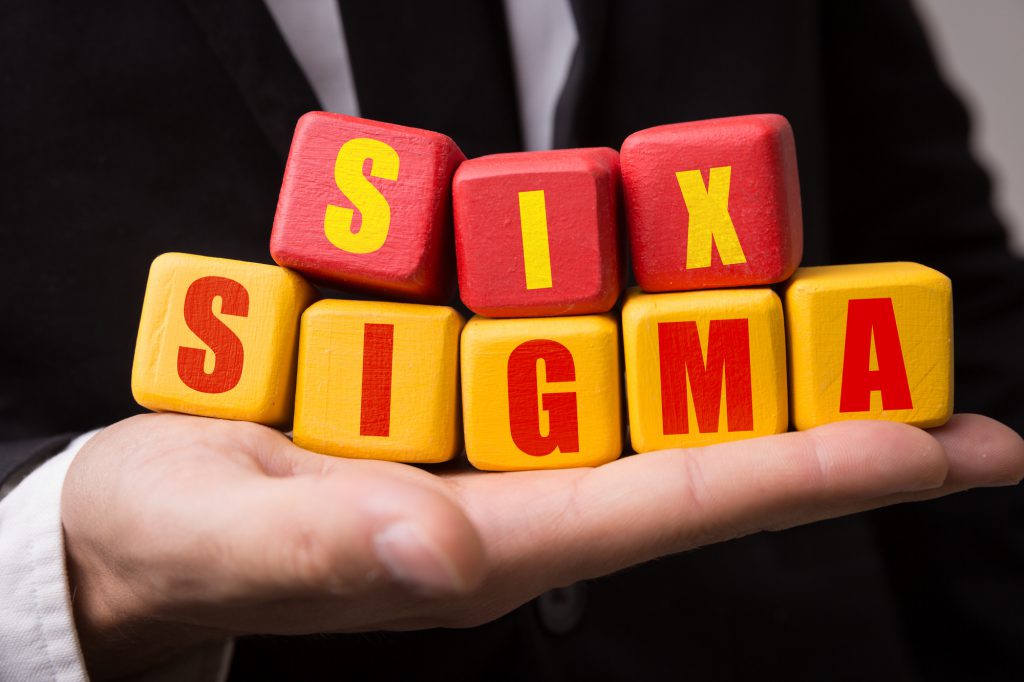 However, before you take the plunge, it's helpful to know just how difficult it is to complete these courses. In this guide, we'll give you everything you need to know to decide if Lean Six Sigma is right for you — read on to learn more!
What is Six Sigma?
The basic goal of Six Sigma is to continually improve quality until you reach a point where defects are so small as to be insignificant.
As this process caught on, a certification method was developed so people could become trained as Six Sigma experts. When you're Six Sigma certified, you can help influence your company using your thorough understanding of this valuable process.
What is Lean Six Sigma?
The term "Lean Six Sigma" might make it sound like a stripped-down version of the actual Six Sigma process. However, Lean Six Sigma actually merges two valuable methods: Six Sigma and Lean.
The Lean philosophy involves eliminating waste in service and manufacturing processes, without cutting corners in the value given to customers. Lean is considered not just a process, but a business culture and philosophy.
Lean processes focus on speed, efficiency, and other factors that can minimize waste without affecting value. It also syncs up nicely with Six Sigma, so you get the best of both worlds with a Lean Six Sigma certification.
Completing Lean Six Sigma: What it Takes
Once you've decided that Lean Six Sigma certification is right for you and your organization, here's what you'll need to do.
1. Choose Your Level
Lean Six Sigma certifications come in different levels. You'll need to choose the best one for you based on your roles and responsibilities in your organization. Let's take a quick look at the different levels you'll need to choose from.
Yellow Belt
This entry-level certification will introduce you to the basics of Lean Six Sigma. However, you'll probably want to move up to a higher level if you want to advance to leadership roles in your industry.
Green Belt
As a Green Belt, you can take on more leadership and responsibility, such as collecting essential data that your organization will use as part of the Six Sigma process.
Black Belt
When you become a Lean Six Sigma Black Belt, you have what it takes to manage projects, often with the help of Yellow and Green Belts.
Master Black Belt
If you want to manage on an even higher level, you'll want a Master Black Belt certification. This allows you to troubleshoot and assist even Black Belts.
Although you can get all of these certifications in Six Sigma alone, you can also opt for the Lean Six Sigma versions.
2. Pay for Your Course
It's important that you choose a legitimate, accredited program for your certification. These courses don't come cheap, but they offer value that's worth the cost.
You'll need to budget more for a higher-level certification. Expect to pay from about $100 to $300 for training.
3. Complete Your Studies
Next, you'll start your chosen certification program, and complete the required hours of class and study time. The higher your certification level, the more time you'll need to devote. For a Black Belt, you can expect to spend one to three months training.
At the end of the training period, you'll demonstrate your knowledge on a written test. Again, the amount of time your test takes depends on how high the program level is.
4. Get Certified
You've taken the test, but you're not yet certified. You'll first need to show that you can apply what you've learned by completing a project or two.
After you've shown that you can apply Six Sigma to real-life projects, you'll get your certification.
Benefits of Lean Six Sigma Courses
Still wondering if Lean Six Sigma is the right certification program for you? Let's take a closer look at some of the benefits you'll get.
1. Greater Efficiency
With Lean Six Sigma, you'll get better efficiency than with Six Sigma alone.
This might mean the ability to take on more clients, or to create the same amount of products faster. Your organization might save more money, while also accomplishing more.
Efficiency looks different in different industries, but no matter what efficiency means to you, Lean Six Sigma will help you achieve it.
2. Bigger Profits
In addition to saving money, Lean Six Sigma certification also puts you on the fast track to greater profits.
When your processes become more efficient, you can maximize opportunities to grow revenue. Accomplishing more with less also means turning more business income into real profits.
3. Better Teamwork
If you want to make your team more effective as a whole, Lean Six Sigma will help you do it.
Leadership using these principles mean involving the whole team to get better results. Your team becomes more engaged and starts to feel ownership of the organization. This results in employees that are both happier and more effective on the job.
Lean Six Sigma, especially at the higher levels, is about management, not just processes. When you complete certification, you can influence your operations on the human level, not just the organizational level.
Ready to Try Lean Six Sigma Courses?
Completing any Six Sigma courses, including the Lean Six Sigma courses, takes an investment of time, money, and attention. But the results of getting certified are well worth it.
Not only does certification allow you to improve your organization, but it also provides you with new opportunities to grow your career as an individual.
Ready to see where that career can take you? Check out our list of careers that suit a Six Sigma Green Belt!