Are you on the fence about working towards a pilates certification? If so, here are 10 great benefits that you should consider when making your choice.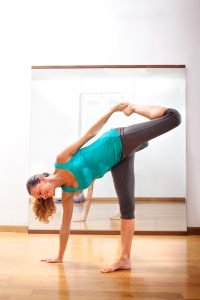 Anyone who's been doing Pilates regularly already knows all the awesome physical and psychological health benefits that come from a good session on the mat or reformer.
Maybe you've been loving your current studio classes. Maybe you've even been loving them so much that you've considered taking the next step towards a Pilates certification.
Whether you have considered teaching classes of your own or you simply feel interested in advancing your Pilates education, we've come up with some of the top benefits for getting certified.
The best part? It doesn't matter how long you've been doing Pilates. From novices to experts, we all have room to improve and grow.
Let's get into the benefits!
Continue reading "10 Great Benefits of Attaining a Pilates Certification"