Let's talk about how to become a certified personal trainer, in the shortest time possible. It starts with these steps
Are you considering becoming a certified fitness trainer soon? Studies have shown the sad truth about obesity affecting over 90 million people in the United States. And a lot of these people need hands-on help with reclaiming their health.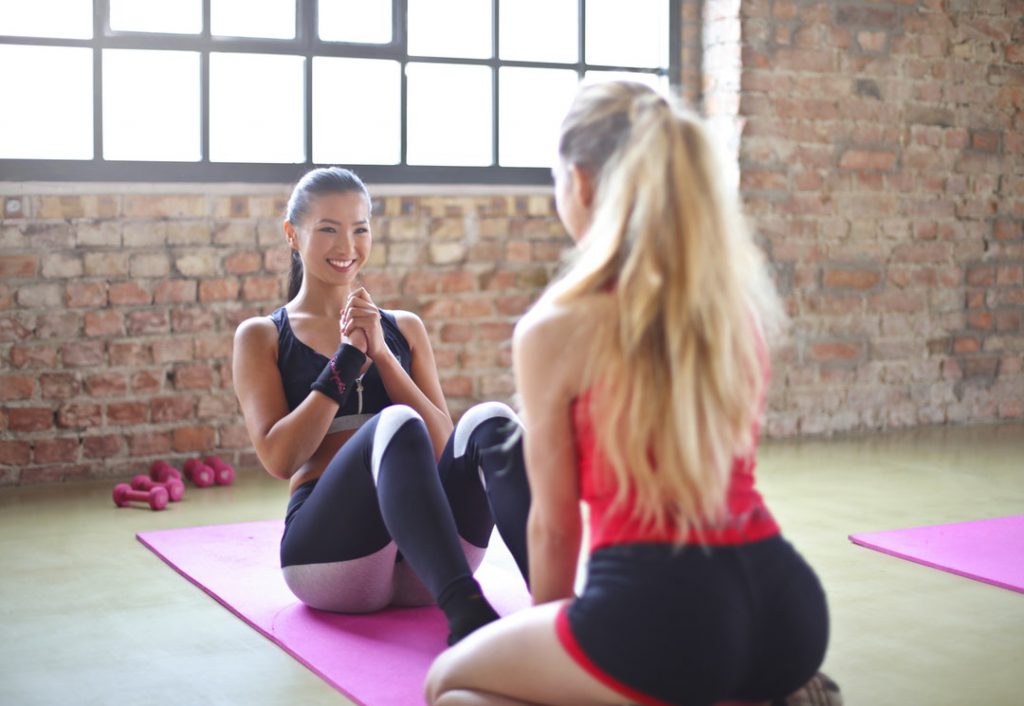 That's where you come in to save the day. You can definitely help a lot of people in the field but, first, you need to get a certification. Keep reading if you're curious how to become a certified personal trainer quickly so you can be on the path to helping others as soon as possible.
Make Sure You Meet Required Criteria
Although you don't have to go to school to become a fitness trainer, you still do need to meet some credentials before you seek certification. The first couple of things to check off on your list are having a high school diploma (a GED should also suffice for most organizations) and being at least 18 years of age.
Then, you'll have to make sure that you pass a CPR/First Aid class. These are the requirements that need to take place if you were wondering how to become a certified personal trainer. You should also be a compassionate individual who is devoted to changing lives and empowering others.
Choose a Fitness Focus
A lot of people have specific interests when it comes to health and fitness. Some people take a liking to group classes and others want to become yoga instructors. You should take a moment to consider a fitness focus if you have an interest in a certain type of training.
You also could obtain a general fitness certificate. This is how to become a certified personal trainer to a wider range of the population. If you do end up choosing a specific area of focus, be sure to check which organizations offer your desired courses.
Research Organizations for Certification
The next step of how to become a certified personal trainer is to actually research and decide on an organization. You should browse through many certification programs if you prefer a certain area of focus. This is also an opportunity for you to read reviews of program philosophies and teachings. You can also read about previous students' experiences.
All personal training certification programs are not created the same. Some may take a longer time to obtain and others may be more expensive. If you'd like to shorten the time to receive yours, it would be best to take a look at the difficulty level of the material and how long the program lasts.
Think about the type of training sessions you'd like to have with clients. Then, decide on which certification may be the most appropriate at the moment.
Study Hard
At this point you've chosen a focus (if applicable), researched various organizations and picked the best fit for you. Now, it's time to put some hard work in and study the material. Although getting a personal training certification much quicker when you aren't taking the traditional school route (which is also an option), you still need to treat the classes and course material like top priority.
Depending on the type of studying style you have and how long you'd like to dedicate the overall program, you may want to plan out all your study sessions far in advance so you will be able to meet your deadline of when you'd like to schedule for the test.
Rushing through the material, whether you believe you know it or not, is not how to become a certified personal trainer. This is because different organizations have different focal points or their philosophy sometimes. You don't want this to deter you away from passing the test.
Schedule & Take Test
You should be comfortable and confident with the material now that you've been studying for a good amount of time. The next step is looking up dates and times that are available for you to take the test. Then, you need to schedule it! Be sure to ask about everything that you'll need to bring with you on the day of the test so you can be well prepared.
Also, personal training certification fees often vary, so don't forget to check on how much the actual test cost to take. Check to see how long the certification will be good before you need to renew it as well. It won't hurt to look up a few reviews from previous students on the difficulty level of the test and some tips on passing– although you'll be ready either way.
Continue Education & Experience
If you've followed all these steps, then right about now you should be a certified personal trainer. The education doesn't stop after you've received your certification. You should always seek more experience to advance your skill as much as possible.
You can start applying to jobs at your local gyms and health clubs. Also consider starting your own personal training business and begin taking on fitness clients. It's important to work with and learn from other personal trainers so building a strong network within the field would be beneficial.
Don't hesitate to get feedback from clients, as well, so you can always grow within your role.
Want More Details On How To Become a Certified Personal Trainer?
You don't have to wait years to figure out how to become a certified personal trainer. The most important part is taking the first step on your dream. If you're interested in starting ASAP, visit our list of online courses for certifications.
If you have any further questions or concerns about moving forward with your fitness certification or what to do after obtaining a certificate, feel free to contact us today for immediate guidance and assistance.