Ever since COVID-19 hit the world, it has impacted almost every sector. It has even brought most of the businesses to their knees, some of which either shattered, and some slowed down due to physical restrictions. However, technology is driving change in almost every major industry to streamline their derailed operations. One of such technologies is a video interviewing platform that not only eliminates the issues involved in conducting interviews remotely but also improves the overall hiring process.
In this article, we will reveal the most advanced web-based software to conduct video interviews flawlessly, which can resolve the recruitment issues you have been facing during the COVID-19 or even for post-pandemic hiring.
How to Hire Remotely?
The COVID-19 lockdown has compelled businesses worldwide to implement remote work policies by asking employees to work from home. Amidst pandemic, hiring of new employees has also proved to be an issue for the companies as face-to-face interaction is usually required before finalizing a candidate. For any organization, it is crucial to think critically about how technology can improve their existing hiring operations, no matter what the changing scenarios are. What do we do now that could be done better by automated processes, software, or artificial intelligence?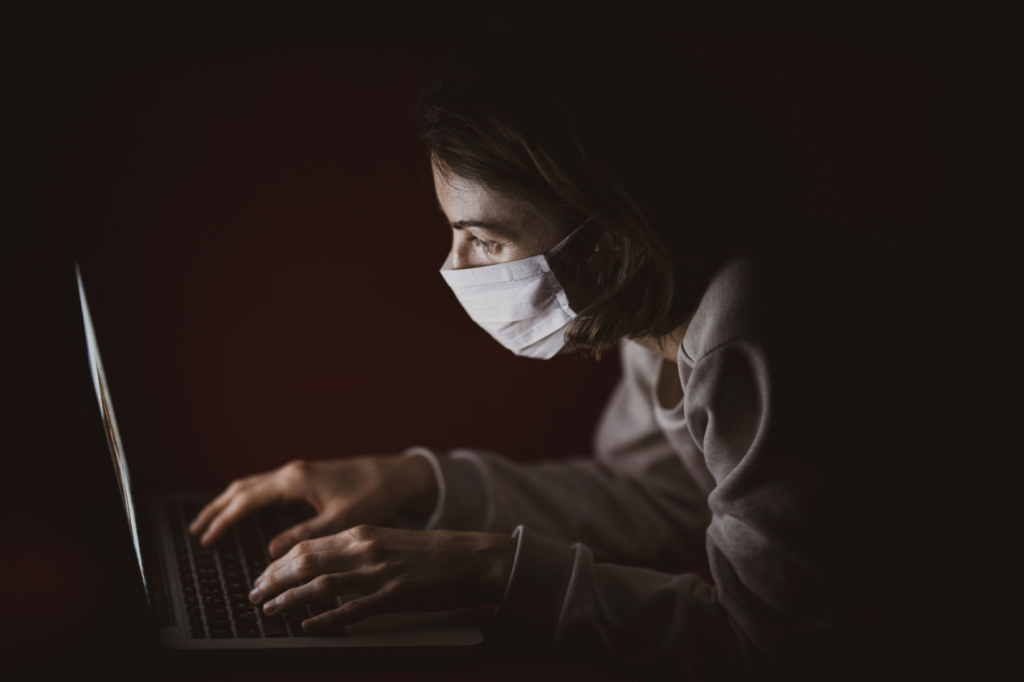 Therefore, hiring managers are looking to adapt and move towards a digital hiring process in the form of virtual interviews, which are conducted much the same way as face-to-face interviews. Video interviewing platforms are being implemented by several organizations already, and the trend is likely to continue in the future.
In the highly competitive job market, the right hiring can make a huge difference, and no company wants to skip a candidate due to any pandemic restrictions. Therefore, it becomes even more crucial to select the best talent from a list of applicants with the support of technologies that can eliminate the distance barriers. Integrating the right technology in your hiring process can help identify the cream of the crop in that array of CVs on your email.
All-in-One Remote Interviewing Platform
One of the video interviewing platforms you should include in your hiring process is VideoInterVue. Both its live and one-way video interviews can help you to identify the right candidates in an early stage by displaying more relevant details than a screening call. It can make your hiring process more flexible; reduce the time to fill a job position, cut down hiring process costs while creating a positive candidate experience. And down the line, all this will have a positive impact on your employer brand.
Integrating video interview software in your hiring operations can streamline the screening process, making the shortlisting process much easier. Through VideoInterVue, employers and candidates can remotely interact on a more professional level while saving your HR department's valuable time and effort.
The advantages of VideoInterVue don't stop there. It will negate the effect of the pandemic setbacks and help you achieve these recruitment goals:
1. Eliminates Biased Decision-Making
According to a study by the Kurt Lewis Institute, Netherlands, a section of applicants favored video interviews over the conventional paper resume as it allowed them to show their caliber and make the whole process more personalized.
In one-way interviews, automated questions and similar questions are asked. As technology can't show favoritism, the decisions will be made in the best interest of an organization. How the hiring teams interpret the video responses may be another question, but the whole process itself is unbiased when used as it should be. Discrimination based on the geographical factors and video interviewing is a way of eliminating it. Whether the candidates are located near or far, they will have the same video interviewing experience. Moreover, no one has to leave the comfort of their home or office to interact.
2. Brand Awareness
In a study from Forrester Research, it was found that around 70-90% of the buyer's journey is done even before interacting with a vendor. As so many insights are available online, the interviewer no longer has the edge, as the interviewee may already know about the organization.
So, if you want to make a brand stand out from what's out there already, use VideoInterVue's personalized video interviewing platform. It has a wide range of feature that allows companies to make customized branding videos, which can help the interviewee experience valued and welcome. It not only displays the professionalism of a company but also increases the possibility that a candidate will attempt the video interview.
3. Quick and Effective Screening
As the applicants answer the same questions remotely, without face-to-face interactions, the hiring staff can compare interviews in much lesser time. VideoInterVue's recorded interviews can be viewed multiple times for in-depth analysis in an engaging way, which would otherwise look like a tiresome and uninteresting task when working on a paper resume or a phone interview.
The video interviewing platform also eliminates the hassle of scheduling interviews, and employers can conduct in-person interviews in the final round. It saves a huge chunk of time, effort, and hiring costs, while allows hiring managers to assess candidates more quickly and effectively without any inconvenience.
4. Promotes Collaboration Decision-Making
Pandemic such as COVID-19 not only halted the convention interviewing process but also created a gap between the team members, which is hurting collective decision making. VideoInterVue aims at filling this gap between the hiring teams and recruitment stakeholders, as video interviews can easily be shared. It also lets each member involved in the hiring process to find a time to deeply analyze an interview and submit their reviews on video recordings in the form of comments or ratings.
This feature promotes the centralizing of candidates' profiles, including the resume, documents, and video recording, making the process quicker and more straightforward, and avoids misjudgments.
Conclusion
The hiring teams should always be prepared for situations that may halt their traditional way of hiring. Using the right technology at the right time will help continue the hiring process without disruption. As the demand for talented candidates only continuing to rise, the video interviewing platforms will help you cash in on the opportunity to take interviews from across the world, no matter what the scenarios are. We still have a long way to go to see how exactly video interview will play out, but one thing is for sure, technology will play a pivotal role in automating and streamlining the hiring process.