Every organization makes constant efforts to achieve more efficiency and productivity. However, operating a start-up or a small business has its challenge as you have to make decisions that affect your employees every day. Whether you decide what kind of furniture to buy for the office, how much budget to spend on hiring, or what tool to use for managing your sales pipeline, you are always looking for assistance. On top of all these hats you have to wear, you also have to manage customer relationships, which is both a major priority and a key challenge. If you are not aware of CRM or don't know what you might need it for, you can take comfort in knowing that you are not alone.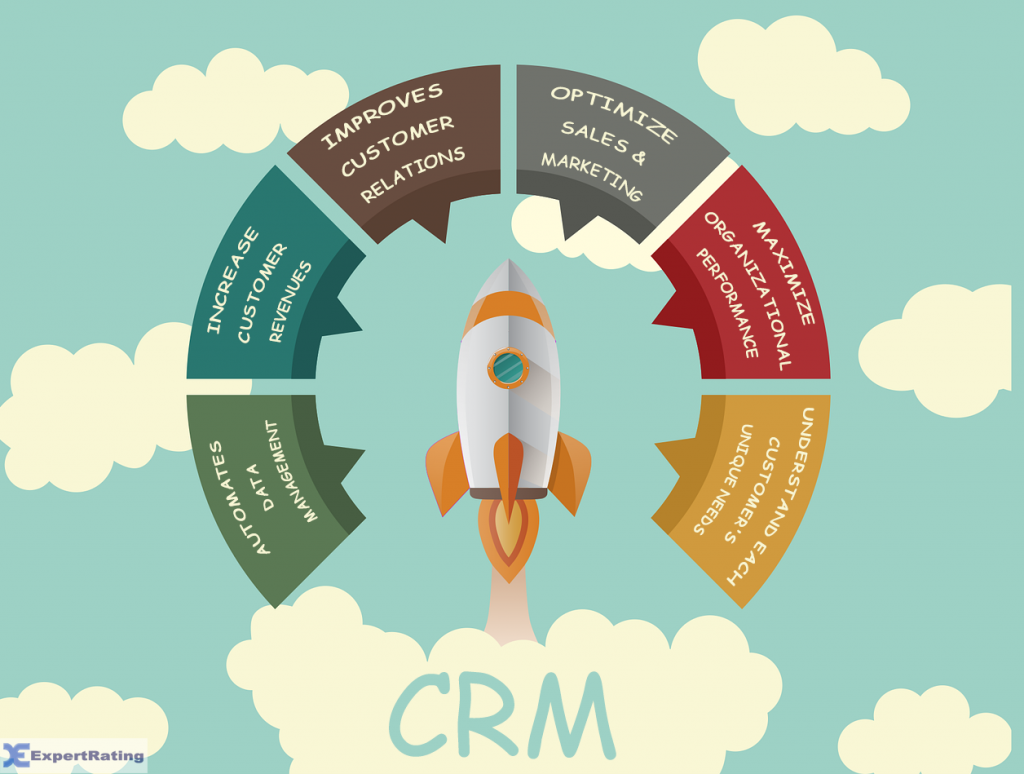 With this article, not only will you get to know what exactly CRM is, but you'll also probably be planning a few different ways of using a CRM system to improve your small business and boost your profits dramatically. So, let's get to it, shall we?
What exactly is CRM?
The acronym CRM stands for Customer Relationship Management, but that's quite general, isn't it? What does customer relationship management really mean for businesses, and why is it important to have a CRM system in place? Let's dig in to know more about it.
In its simplest form, CRM is a way to manage leads interested in your business as well as to manage your existing customers in the most efficient way possible to extract the most value, which invariably means money. To be more precise, CRM refers to the system that a company uses to analyze customer interactions and measure data and other insights throughout the customer lifecycle. The main goal of CRM software is to improve business relationships with customers via retention and acquisition, which eventually increases sales. It enables companies to effectively and efficiently manage their leads. Nurturing leads allows businesses to have more loyal customers who become their advocates, which leads to a better experience with a company.
According to Fit Small Business, about 90% of companies with over 10 employees use CRM software.
So, whether you run a small business and are looking for a place to store information that you can access from multiple devices or you have a larger business and want to manage customer interactions and improve customer satisfaction, you'll need CRM software. Here's how CRM software helps streamline a small business:
Better Manage Your Time & Effort
With CRM software, you can spend your time and effort focusing on your core strengths, which otherwise would have been spent interacting with, managing, emailing, and calling customers. CRM manages all of the customer interactions for small business owners, allowing them to be more productive.
Optimize Your Sales
You can optimize your sales process by capturing relevant information from your customers, identifying stages in your sales funnel, and automating most of the sales process. In addition, you can essentially boost the effectiveness of your marketing campaigns and optimize them for a higher ROI.
Track Lifetime Value
CRM allows you to track the lifetime value of your customers. It tracks and analyzes all the transactions of your customers and shows you what's working and what's not in terms of your sales and marketing process. With this ability, you can identify the best and the most lucrative activity you should invest in in the long term and optimize your acquisition spending for maximum value rather than minimum cost.
Marketing Automation Strategies
With CRM software, you can create marketing automation in the form of email and text messages and can even leverage social media to send notifications, do follow-ups, etc. It also allows you to create interactive message sequences for customers. It is helpful for small business owners, like doctors and dentists, to automate reminders and follow-ups via text and email, which results in streamlined interactions with the customers.
Here are some other benefits:
You will have much better data organization as you'll be able to import your leads, contacts, and customers into your CRM and track your sales.
You can benefit from the functionality to create auto-reminders and personalized email templates.
You can easily share important information by giving your sales team access to the same data via data sharing.
You can make web to lead forms and embed them into your contact pages on your website or app. The information is updated in your CRM and assigned to the appropriate salesperson, allowing for quick follow-ups.
You will have analytical reports at your disposal with which each of your salespeople will be able to know how close they are to achieving their monthly, quarterly, and annual sales goals.
Conclusion
If you are running a small business, having CRM software can help you organize all your lead and client data in an effortless way. The software will take all the contact information you collect and put it in a single place. With all your lead and client information organized, you can do things like personalize your messaging, nurture clients through your pipeline, and build strategies based on real client data and behavior. If you use sales and marketing automation with a powerful CRM, you can easily set "when" or "then" actions automatically. However, you should first compare the different CRM software to use the one that suits the needs of your business and helps you manage your sales pipeline.