Are you looking into pursuing a career as a personal trainer? Here are some tips to become a successful personal trainer.
If you are passionate about getting the most of your body and helping others to do the same, you might want to look into becoming a personal trainer.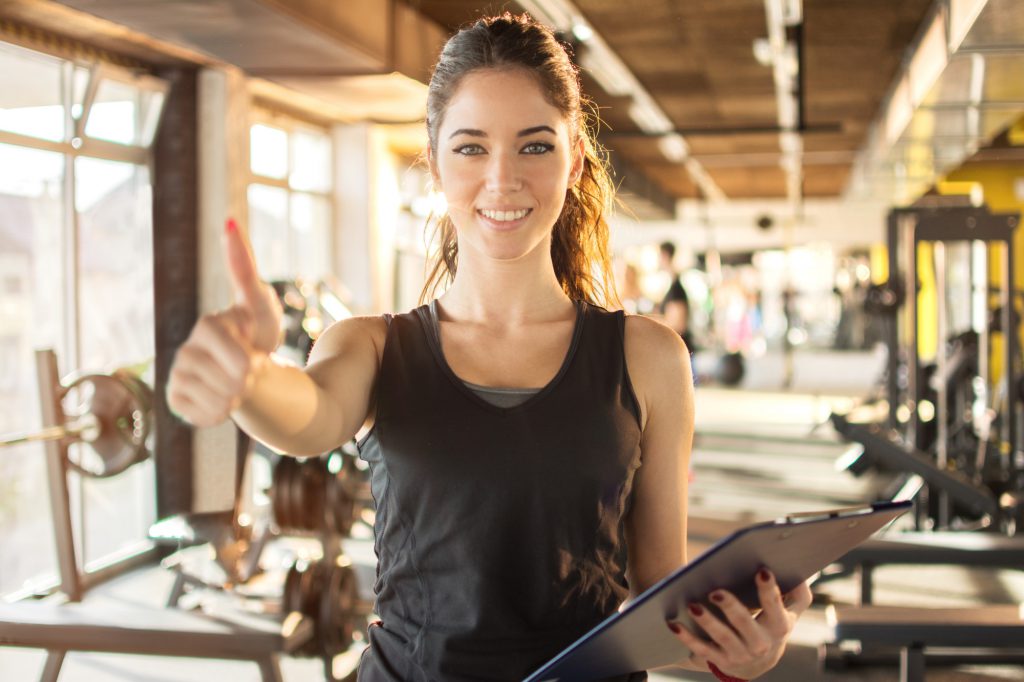 However, it's one thing to become a personal trainer, and another thing entirely to become a successful personal trainer.
When you want to find success, there are some strategies that you should be made aware of. Follow these tips in order to get the best from your career as a personal trainer.
1. Keep Learning and Getting Certifications
While the path to becoming a personal trainer is nowhere near as exhaustive and extensive as becoming a doctor, don't expect to become good at your craft unless you treat it with the same importance.
The human body is one of the most common creations in the universe, so you need to always be learning more about getting the most out of it.
In this regard, your competence as a personal trainer is measured by the certifications that you have.
Take the time to get new certifications whenever necessary. This will bode well for your career and will help you be a better steward of each client.
You can never learn enough about the human body, so make sure that you are stocking up on prolific literature, taking new and different courses, and thoroughly immersing yourself in the subject matter.
When you are truly living your passion, you will start to become insatiable about all of the information related to personal training that you take in.
This could mean getting out of your familiar surroundings and taking some course work under other experts. Stay on top of this aspect of your career and you will be better able to remain viable and knowledgeable.
2. Maintain Your Own Peak Condition
You owe it to yourself and your clientele base to also be a living model of the tenets you teach.
What this means is that since you are training people to get the most out of their bodies, you should place a high priority on maintaining your own physical condition. In fact, the most important workouts that you do each week as a personal trainer should always be your own.
You will learn more working on your own body and can take this knowledge and give it to someone else.
Likewise, when you improve your physical condition, you will have more energy to get through your days and will show up more prepared and enthusiastic for the clients that you serve. Don't be afraid to use yourself as a guinea pig each day as you deepen your knowledge of personal training and physical fitness as a whole.
3. Stay on Top of the Changes and Information in the Field and Always Stay Hungry For More Information
Changes are a reality in any field, so you need to stay on top of those in the field of fitness and personal training.
Take the time to join some organizations that will keep you abreast of new happenings. Also, stay up-to-date with the publications that will keep you aware of the industry.
The more that you stay on top of change and information, the easier it will be for you to also keep your license and certifications valid as you train other people.
4. Treat Every Single Client Like an Individual
When really want to find success as a personal trainer, start by making sure each and every client is looked after.
Treating them as individuals will create the relationships that make people want to do business with you. You should also be fully present and attentive to each client, rather than trying to rush their sessions along.
5. Make Sure You are Also Focusing on Supplements and Nutrition
It isn't enough to simply focusing on working out. You will also need to learn the best ways to fuel your body in the form of supplementation and nutrition.
Likewise, make sure that you are supplementing your results by teaching your clients the value of rest and sleep. This will give your muscles the time they need to rebuild, which have a huge effect on health and wellness.
6. Build the Focus of Your Brand
Part of becoming a successful personal trainer is knowing your niche.
For instance, if you are a vegan bodybuilder, you'll specialize in plant-based forms of protein and supplementation, while other personal trainers may specialize in helping new moms drop the baby weight.
You can also build your brand by putting more free content out into the world. This gives people the chance to learn about your brand and services so that they then trust you enough to hire you.
You can leave a huge mark in the world and grow your following by putting out free content.
Starting a fitness video channel is a great way to market yourself. A fitness video channel, along with a blog, create wonderful branding and marketing opportunities.
Building your brand also means learning what being your own boss is all about. In addition to the glamorous parts of the description, you need to also learn how to work when you don't feel like it, and put content out on a continuous schedule, no matter what.
Use These Tips to Become a Successful Personal Trainer
When you use these tips you are more likely to become the best personal trainer possible. This is a must if personal training is the career track that you have chosen.
If you are interested in becoming a successful personal trainer, contact us to learn more about the courses and certifications we offer.