Considering a career as a Kinesiologist? Learn about the career, required training, and career trajectory by using our complete guide to this growing industry.
Now more than ever, there is a desperate cry for kinesiologists. The health and wellness industry is booming as citizens plead to feel better, move easier, and release tension from days of staring at computer screens and scrunching their fingers to text.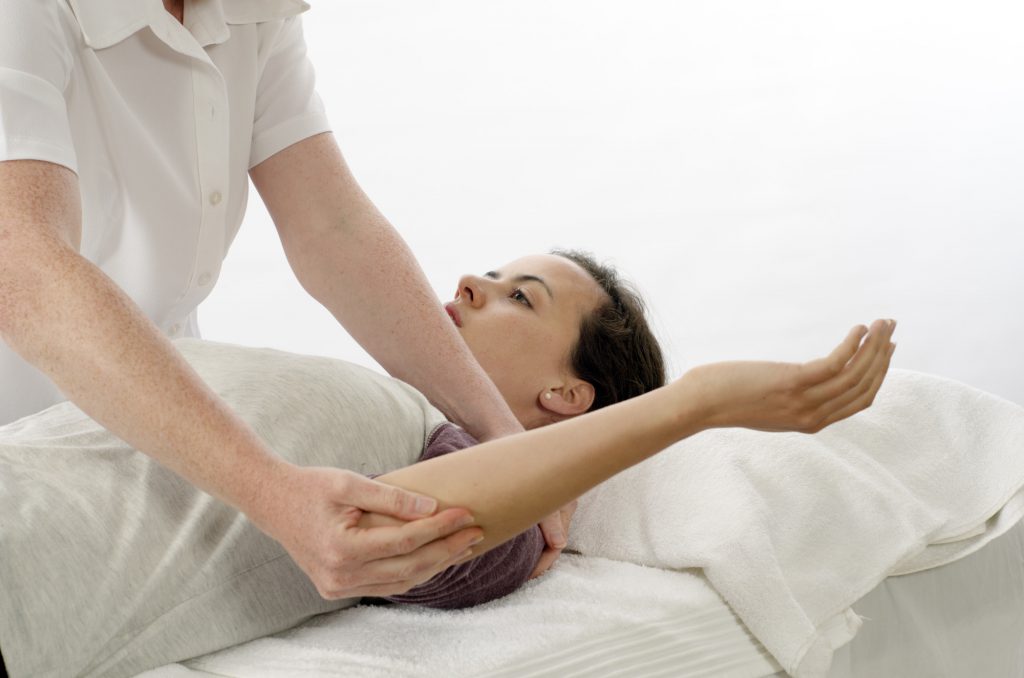 What is a Kinesiologist?
There are a few specialties within the field, but in general, kinesiologists work with people to prevent and cure injuries or ailments via movement of the body.
Kinesiologists are movement and anatomy specialists, muscle masters, and holistic healers.
They love to help others and easily work with people.
A Day as a Kinesiologist
There are different types of kinesiologists, so their days vary, but most often, their work consists of analyzing a clientele's background – family history, diet, mental health, spirituality, and lifestyle.
From there, they develop a plan specifically for their clients to live the happiest in their bodies. They monitor their progress and make changes when needed.
Some kinesiologists spend most of their days like the rest of the 80% of the seated population and examine patients' gait on their computer.
Others sweat every day at work when they demonstrate vigorous workout routines to their professional athletes.
A lot have a combination of both worlds.
Depending on the industry, hours of the workday varies.
Kinesiology is a vast field, with many different areas for a specialty.
Types of Kinesiologists
One thing all kinesiologists have in common? They are fascinated by the human body and crave to help others.
Sound like you? There is definitely an area of kinesiology that will pique your interest! Here are a couple of areas to specialize in:
Exercise – can you guess what exercise kinesiologists focus on? Exercise! Whether they work with all-star athletes or recovering heart attack patients, they prescribe movement of the body as medicine. People in this specialty love to pump up their client's heart rates, monitor cardiovascular levels and increase overall physical abilities.
Biomechanics- this field works with patients who suffer from chronic disease or ailments. They may use a computer to analyze how their clients walk and deliver their findings to a physiotherapist of an orthopedic surgeon, who can further help the patient.
Psychosomatic Behavior Experts – Typically, this specialty works with patients who have autism, cerebral palsy, or other neurological impairments. Their patients' motor abilities and perception are a bit off, and reaction times might be delayed. Behavior experts help by keeping an eye on the treatment of their ailments and communicate updates with the patient's family.
Kinesiologists can also work in public schools as gym teachers, in corporate environments to help relieve the effects of desk-sitting, or continue research as a professor in a university.
How to Become a Kinesiologist
First, obtain a bachelors degree in kinesiology. They may continue their education by going to graduate school. Masters are available, as well as doctorates!
Then, they may continue their research as a professor. There is no limit to how much education you can receive in this field!
In order to practice kinesiology in the workforce, you must pass the national exam. Of course, you don't need to drive far to take the test! There are online options to get the kinesiology certification, too.
Besides formal education, there are a few other characteristics a kinesiologist needs to be successful.
Characteristics of a Kinesiologist
As you may tell, this type of work entails great written and verbal communication skills. You often work with patients directly, speak with their families, and deal with sensitive problems.
A good sense of humor and charisma never hurts!

Another virtue that kinesiologists must entail is patience. Often, they are highly educated in their field but must stay calm when their patients need reiteration or have questions.
Finally, you should want to help and share their knowledge with others.
When they are passionate about their work and research, it makes everything a lot easier. Passion shines through, and patients will be drawn to them.
Career Trajectory
After graduation, passing the certification exam, and working on the necessary soft skills, there is always the question of "what's next?!"
Well, it's up to you! There are many options for kinesiologists. First, determine what kind of environment you want to work in.
Public schools? Be a gym teacher!
Corporations? Inform employees work habits for better posture and ergonomics!
Entrepreneurism? Start your own practice!
Hospitals? Help patients move with ease!
There are many opportunities for kinesiologists, and it is not a one-way track. Kinesiologists can explore many different options, and learn along the way.
Expected Salary
Kinesiology is hard work, but remember – you're helping people! For some, the gift of giving to others is enough.
However, we do live in a world where we need cash money to pay the bills.
According to PayScale, kinesiologists make an average of $33,576 to $97,871.
This depends largely on the kinesiologists education, industry they work in, and work experience.
Why Choose this Career Today?
Before and during the 60s, nearly half of the jobs in the workforce required some sort of physical activity. Nowadays, many occupations require sitting for nearly 90% of the workday. 
What does this mean for the US? Well, about one in three Americans are obese. We're living longer, but not necessarily as comfortably.
That's where you'll step in!
With so much knowledge of the human body, they help people from various backgrounds and re-explore their in-born knowledge, and not only live longer, but live more comfortably.
We need more kinesiologists, and thankfully, it's easier to become one, with online courses and certificates available wherever you have a great WiFi connection! Check out our website to see all of the certificates we offer.
Our world can be fast-paced, online, and stressful. The more people pursuing careers and education in the health field, the better!