A good website is essential to any modern career. Here's all you need to know about why you need a website when you're a life coach.
According to research, only 64% of small businesses have a website. Does this mean that having a website is not all that necessary for a small sized business such as life coaching? No. It does not.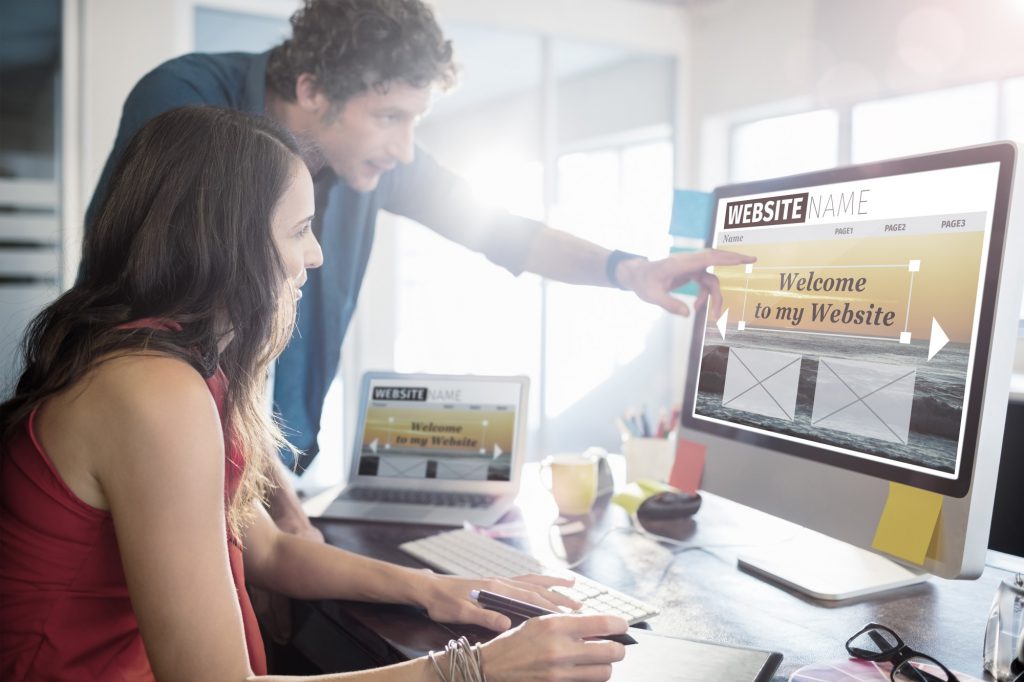 If you are a life coach, ready and rearing to take your life coach business to the next level – a website can help you do this.
As an individual offering a service, it is easy to think that you don't need a website. Especially if you do not have a product to sell online.
But. There are a few vital reasons why you need a website.
Having your own website can provide you with so many advantages, and if you are not exploiting these, you are missing out on some serious growth for your business, which is why we are about to share with you the 9 top ways in which having a website can accelerate your career as a life coach.
Read on to find out what these are!
1. It's One of the Cheapest Ways to Market Yourself
If you are embarking on a career as a life coach then one of the first things you will need to do is market your services. Traditional marketing and advertising methods can be pretty costly when you are starting out.
Also, advertising on television, radio and in the newspapers can be a kind of hit and miss scenario, with the majority of people who are shown your ad not being relevant to your campaign.
A website, on the other hand, can be cheap to put up (especially if you use a platform such as WordPress), cheap to run and will advertise your services all day long to people who land on your site.
In addition, you can run paid ads on platforms such as Facebook and Google that are targetted to your potential demographic of customer. Meaning you only pay if your site is advertised to somebody who could potentially be your client.
2. It Looks Shady If You Don't
Let's face it. If you do not have a website, it just looks shady. Imagine typing the name of a brand into Google and getting nothing? For most of us, this would sound the warning bells that an operation is not legit if it can't even be found on the web.
If you do have a website, you will instantly gain a level of credibility when potential clients search for you. You can also use your website to display social proof. For example, if you have an active Instagram account for your life coaching business, you can display a feed, or you can publish testimonials from clients.
3. You Can Use Your Website to Build Relationships with Potential Clients
One of the biggest drawbacks of traditional marketing is that there is no interaction with potential clients. A website is a whole other matter.
With a website, you will be able to interact with visitors and potential clients in ways that traditional marketing does not allow. For example, you can build an email list and use this to develop a relationship with your subscribers. You also can poll visitors, reply to comments and write blog posts.
4. A Website Is Never Closed
Everyone (yes, even new business owners) need to rest and close up shop for a portion of the day. This is when your small business website can pick up the slack.
For instance, if you want clients to be able to book sessions at any time, you can set up an automatic booking portal on your website. You can also schedule emails to be sent out on the weekends and blog posts to publish at times when people are most likely to read them.
5. Suddenly Google Is Sending You Business
If you are still wondering 'why do I need a website?', then here is your answer in a nutshell.
Google is going to be your best bud. Because it will start bringing you clients that you never expected.
Research has shown that up to 97% of consumers use the internet to search for local businesses. This means that if you want people in your area to find YOU when they search 'life coaches in my area', then you need a website now!
6. Your Site, Your Story
Are you passionate about life coaching? Do you have powerful insights that you wish to share? If so, a website is the perfect place to do this.
You can write blog posts, create tools, and share your story, your knowledge and your passion for what you do. This type of passion will inevitably attract people. Not everyone may book a life coaching session with you right off the bat. But they may subscribe to your mailing list, revisit your website and become a client over time.
7. You Can Easily Build a Database of Customers and Leads
Keeping track of leads by hand is a time consuming, laborious, and efficient task. With a website, this is taken care of by your mailing list. You can leverage your mailing list to cheaply and easily promote your services to those who have not bought yet but are interested.
Now that is what you call efficient.
And, it also just happens to be a component of how you can grow your life coach business into an empire.
8. You Can Take Advantage of Automation
Gone are the days of cold calling, flyer posting drives and follow up phone calls. With a website, you can use automated email sequences to interact with your client base, promote your services and notify people of things like discounts and specials.
9. It's a Powerful Way to Gain a Competitive Edge
According to the ICF, there are an estimated 17,500 life coaches operating in the US. Now that is some serious competition.
The far-reaching benefits of having a website can help you to stay ahead of this competition and keep your business in the lead.
Now You Know Why You Need a Website Today
If you were in any doubt as to why you need a website, by this stage you are probably itching to get one up and running. Considering all the benefits that a website holds for your life coaching business, we don't blame you!
If getting certified is another thing that you are itching to do, and have not gotten to yet – then check out our master life coach course.