Do you want your company to have a long, successful life? If so, click here to find out why learning how to develop a business plan is key.
A successful business plan serves as a blueprint for your business and learning how to develop a business plan is simple. Business plans are not static. And over time, the business plan will change as the business develops.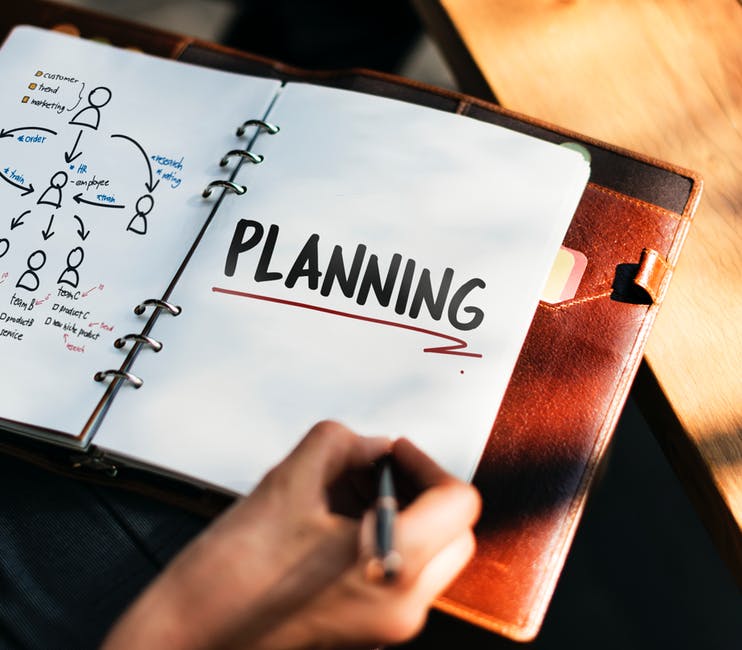 Update your business plan from time to time. It can raise capital to expand your business or for predicting the future of your business. If you decide to sell or close your business, your business plan's objectives may change as well.
Investing in a good business plan class will keep you on your toes for staying on top of your business adding to its success!
Test Out the Feasibility of Your Business Plans
Creating a business plan is one of the best ways to test whether or not your business ideas are feasible. A good business plan course stops you from going out and executing your plans without proper preparation. A good business plan serves as your safety net so joining a business plan workshop can save you a lot of money in the long run.
Often times, the idea of creating a business is forgotten during the competitive analysis stage or marketing analysis. That, in turn, frees you up to move on to newer and better business ideas.
Many prospective business owners believe that their ideas are always the best ideas. However, you should do the necessary research and work to create a proper plan.
The more you know about the industry you're in, your prospective clients, and your competitors, the more likely your business will be successful.
Give Your Business the Best Chance of Success
Small business classes help business owners pay attention to both the big picture and the fine details. Focus more on the financial and operational objectives of your new business. That way you can increase your odds of success.
Remember to take your time working thru the process of writing a good business plan. Ultimately, it makes for a smoother launch and less unforeseen problems. As your business becomes more established, so does your knowledge of how to best contribute to the business.
Thru exercising your budget and marketing plan, you will better define your target audience, your unique selling position, and best pricing strategies. SBA classes could also help you outline how you plan to sell and deliver your products to customers.
Secure Bank Loans or Equity Financing
Many new businesses need start-up and operating capital to get things which is harder to obtain with a good business plan. In order to get debt financing from trusted financial institutions such as angel investors or banks, you'll need a solid plan.
Even established businesses need money to buy a new property, equipment or due to market downturns. Having an updated business plan increases your chances of getting the money you need to expand your business.
Most investors and financiers focus on the risk before investing. Making it important for your business plan to have accurate figures and information.
Make Business Planning Effective and Manageable
There are many benefits to joining a business plan workshop. You gain the opportunity to write, re-write, and perfect your business plan.
Both new and established business owners had to learn how to develop a business plan to really give their business a chance. The most viable businesses are dynamic and offer room for the business to grow.
In small business classes, you can review your business plan to help you see the goals you've accomplished. You can also see what changes you should make, or if your company should go in a different direction.
This not only makes for more effective business planning but makes handling the business easier to manage. You'll develop a deeper understanding of how to make your business plan strong and viable.
Attract Better Investors for Your Niche Market
When developing your business, you'll most likely be shopping for venture capitalists or angel investors.
Your solid business plan can easily attract the right investors for your business and provide you with the funds to keep the ball rolling.
Your presentation has to pique their interest. Your actual written plan also needs to lay out everything investors need to know before investing in your business.
Prepare for your business plan to be critiqued and even scrutinized. Venture capitalists and angel investors tend to have a competitive analysis and extensive background cheques beforehand. Ensure that the information written in your business plan is the most accurate picture of what your current or prospective business is.
Learn How to Develop a Business Plan Today
Writing a successful business plan does not need to be time-consuming. It's an essential part of creating and maintaining a good business that'll survive the start-up phase. Without knowing how to develop a business plan, you could lose clarity on how your business is doing or where your business is going.
Reach out to state and local government agencies for advice and guidance with establishing a good business. You could start with a Google search for 'small business' in your region which should help you locate links to business development organizations, resource centers, and business enterprise.
Even trusted friends and colleagues could be a great source of advice. Reach out to your network for business plan course suggestions. Even if you don't like the advice or suggestions that they give, it will at least be honest because these people want to see you succeed.