The makeup industry is on a roll, and so is the demand for makeup artists. Seeing this trend, do you want to become a successful professional makeup artist? Well, this profession demands both creativity and skills. So, even if you have the traits of a promising makeup artist, you need some training to brush up your skills. A makeup artist certification course will help you begin a career in this glamorous industry and sustain it for years to come. These courses cover everything you need to know from the fundamentals, all the way to the advanced skills, which provide an introduction to deep learning.
In this article, we will highlight the best possible way of learning the art of doing fantastic makeup. We will also provide one of the most credible certification courses online to help you succeed as a makeup artist.
Why Opt for a Makeup Artist Course?
Being a makeup artist provides so much flexibility, like no matter whether you travel; you can start up your own makeup business. You could also be getting the salary of a professional makeup artist, and the opportunities are infinite. Here a certified makeup artist course will make you even better as your mind starts to feel more confident. It allows you to realize that you are doing everything right and enables you to adapt to changing trends and varied demands.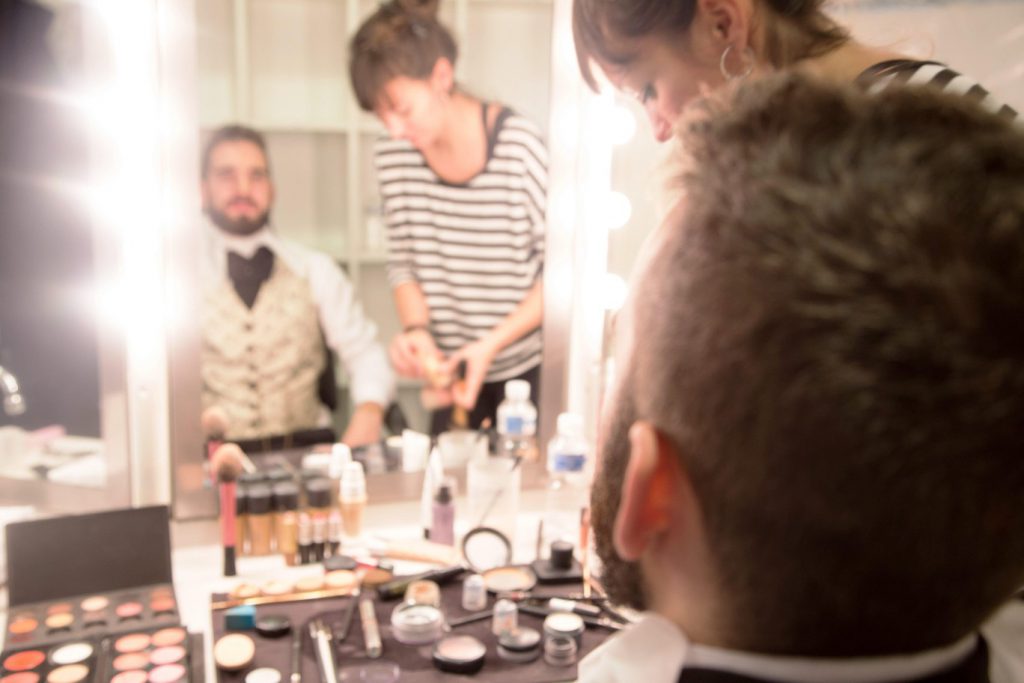 Now the question is what kind of course you are looking for? For instance, are you looking to achieve certification in any field of the makeup industry, such as movies, drama, theatre, bridal makeup, parties, or fashion shows? Based on preferences, selecting a professional course is of utmost importance for aspirants. A detailed course can provide the perfect balance of theoretical and practical skills required to elevate your career in the right direction. If you want to gain basic knowledge about makeup, the short-term makeup courses are excellent. However, if you're going to make a career in this field, choose a detailed course, which covers all aspects of makeup.
Why Online Course?
Well, it depends on what's making it easier for you to learn. Online courses have become popular by the simple virtue of being so much more convenient than offline courses. Aspirants can quickly learn alongside their other responsibilities and commitments. This type of coaching involves multimedia content and learning materials at whatever time is most convenient to them. Moreover, it saves a lot of time as they don't have to travel to their coaching institutes. All they need to do is to simply log in to an online coaching site or an app and learn from the comfort of their own home or office.
How to Choose an Online Coaching Source?
Let's get down to brass tacks. As there is an array of online courses, choose a certified course that not only adds value to your resume but also elevates your skill set. Are you looking for a comprehensive and easy to understand makeup artist certification course online? ExpertRating's highly rated Makeup Artist Certification Course utilizes high-quality multimedia content to increase makeup artist's understanding and provide an impressive, virtually immersive experience.
This engaging video tutorial is presented by Megan Vigil, who is known for her work in various Hollywood films. Moreover, she is a licensed esthetician, makeup artist, and hairstylist for more than a decade. You'll benefit from this certified makeup artist course by:
Receiving engaging video training
Having lifetime access the tutorials videos
Employing quality, hands-on practice (calling all volunteers)
Obtain a certificate showing that you have completed the online makeup course
This comprehensive and updated course ensures that you'll have the skills to pay the bills and also helps you to make a mark in the makeup industry. As the course is designed by professional makeup artists, you will also get a chance to see the secrets that allowed them to navigate this industry and stay in it successfully. With their practical demonstrations in the videos, you can learn faster and become an expert in creating stunning makeup.
Conclusion
If you're aiming higher and looking to become a prolific makeup artist, you should join a reputable source online offering the certified course. Fortunately, numerous sites are offering courses with advanced curriculums prepared by industry experts. In these courses, you will learn the art from the primary to the high-level necessary to deliver the composition to customers efficiently.