Do you want to learn the best strategies for managing your employees and making them successful? Here are 8 benefits of professional leadership training.
Budgeting for leadership training helps companies or organization with their employees' professional development. It will also make the business more successful.
Having the best leadership development skills is essential. It can attract and retain top candidates, identify the best future leaders and increases revenue. Investing in leadership classes not only benefits staff members but the organization as a whole.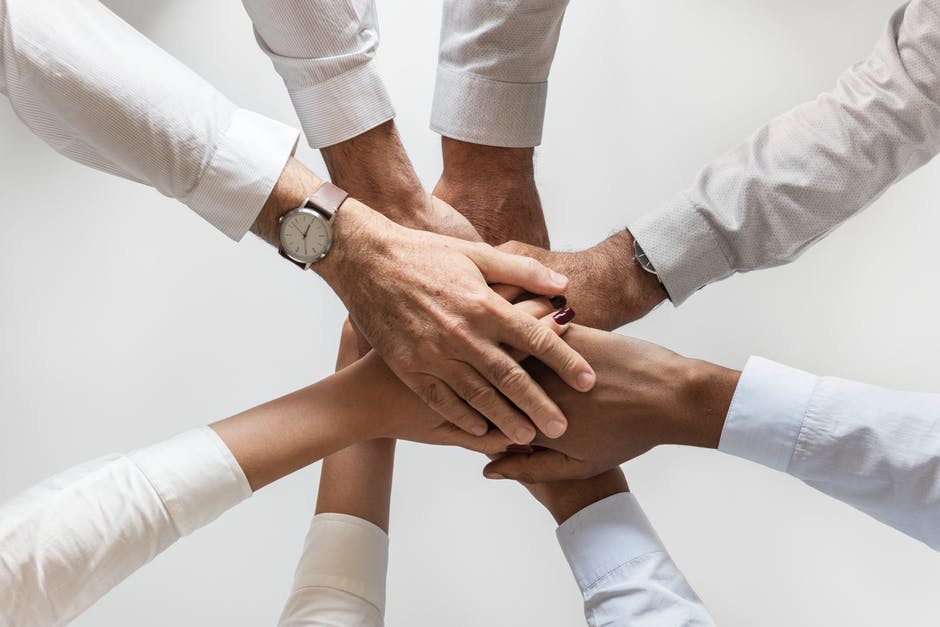 Are you considering leadership training within your company? Learn from our list of the best benefits of professional leadership training.
1. It Can Sharpen Your Skills
Many of us still have the habit of studying for hours and memorizing technical information only to forget it after we're tested on it. What's even worse is being asked by your employer about the same information, years later, only to draw a blank.
You can avoid this situation and tighten your skills through classes and seminars that keep the information fresh in your mind.
Leadership development programs increase your collective knowledge. Motivating your employees to refresh their leadership abilities can strengthen their collective knowledge.
It has an immediate impact on their overall productivity and raises their expertise. It also can also increase the morale of your organization.
2. Learn Something New in Your Industry
Leadership training programs can provide employees with a competitive edge. Employees will discover ways to gain important knowledge through leadership training.
Employees maintain their knowledge in different ways. They focus on the best innovative practices, changing regulations and labor market information. They also learn more about their industry niche.
Leadership classes also help people stay informed about their professional sector. Training shows employers their consistent dedication and engagement with their career as well.
3. Improve Business Reputation
Businesses want to attract job candidates with a high-caliber. They want clients to know that they've hired skilled professionals to get the job done. Through leadership training programs, employers can help them achieve their goals. They also help build a positive reputation for the company.
Employers should know that employees are the brand ambassadors of their businesses. When these employees attend conferences and seminars, they represent all of the positive things about the company.
4. Helps Employees Expand Their Network
Getting stuck in social circles is common in any workplace but it's more important to branch out and be exposed to new ideas. Employees build up their leadership development skills too. They gain the opportunity to meet other people who might be capable of helping them with their career.
Employees will then learn the significance of attending networking workshops and events.
Employees can become well acquainted with other notable individuals in their industry. This makes for more solid professional connections. It also increases their amount of references and people they can rely on.
5. Helps Attract Qualified Candidates
Employees know that a leadership development program can help them get their promotions and higher salaries. It is easy to attract top candidates to your company. This is especially true when job applicants can see an opportunity for a promotion.
Employees want to know that they are making a difference in their business. They want to feel challenged and not feel stagnant in their careers. Otherwise, they will look for their advancement opportunities in other places.
The opportunity for lifelong learning exposes them to new experiences. It also keeps them engaged in their jobs, which will decrease the employee turnover rate.
6. It Inspires Ideas For Future Projects
Employees working on the same project for too long can cause a lull in their performance. With leadership training, employees increase their creativity and dedication. They also reconnect with their passion for their specific industry niche.
This momentum is important for any employee looking to improve their leadership development skills. Studies show that the more involved an employee is in their work, the more likely they are to produce new ideas and contribute to the success of the business.
7. It Makes Planning For Success Easier
Leadership development programs are great tools for training future leaders. A company may plan on promoting an employee to a leadership position in the future. Therefore, facilitating targeted training keeps them prepared. This facilitates an employer's ability to map out the success of the business.
8. It Welcomes More Benefits To The Business As A Whole
Leadership training helps maximize an employee's potential. It connects learning to actions and theory to practice. Employers are then able to set specific, realistic and achievable objectives for the training to be good for the business needs.
The best leadership development skills lead to stronger morale and a motivated workforce. Employees who are applying their learning to their responsibilities helps develop businesses. It also helps provide a better brand image to a company, thus adding value to the business as well.
Consider Leadership Training Today
Good leadership training becomes more important to the company's success. Not only does it build confidence but it adds to the value of your company. Customers and clients will notice that your staff is well trained.
Professionals are becoming more specialized. And businesses need to narrow down their requirements. It is also important for employees to further develop their leadership skills. It is a great way for employees to remain competitive in their ever-changing industry.
Are you considering leadership training programs for your company or organization? The opportunities to build leadership among your company are endless. Speak with one of our specialists today and find out how leadership training can pay off for your business or organization!