Is a digital marketing certification worth it? Here are 7 reasons why getting one can help advance your digital marketing career.
According to Statista, $218 billion was used in the US for promotional activities in 2018. Have you ever thought of digital marketing certification? It is possible to have come across this terminology at some point in your online endeavors.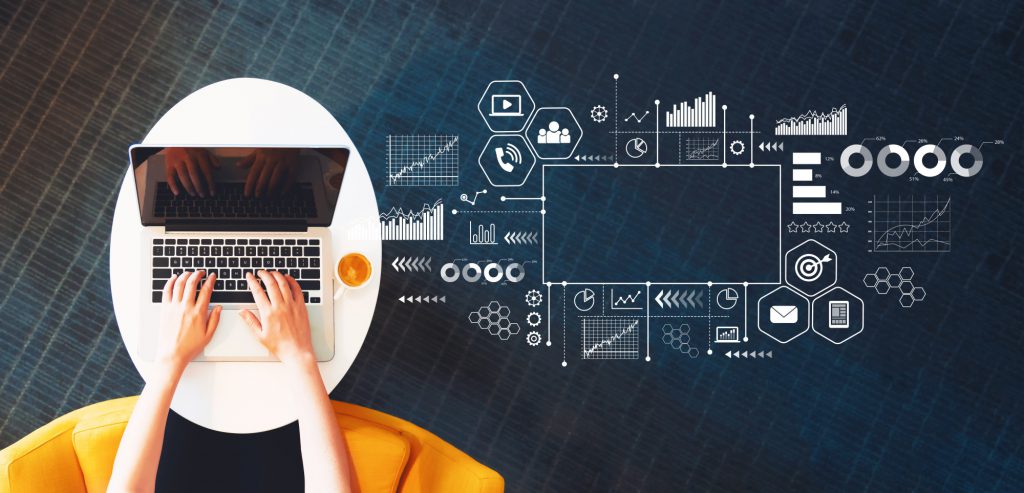 A digital marketing certification is an award on completion of a course that covers all online marketing disciplines. These disciplines include SEO, content marketing, web analytics, mobile, and email marketing, and social media. Having a marketing certification means that you are an accomplished digital marketer.
A digital marketing certification is essential in many ways. If you see a future in online endeavors, here is why you should secure a marketing certification.
1. High Demand for Digital Marketers
The digital market is getting bigger every day. Both small and large industries are adopting digital marketing techniques and leaving behind the traditional ones. Due to this reason, companies are hiring more digital marketers who can rival competitors and keep them at the top.
Since there is probably no school where you can learn online strategies, digital certification comes in. With a valid digital marketing certification and proven skills, companies will be pitching you. Many big institutions now accept digital certificates while hiring.
Having exceptional digital marketing makes you an ideal candidate for any marketing job. It is easier to convince a panel of interviews that you are fit to the task. The demand for skilled digital experts is predicted to grow even higher.
2. Digital Marketing Is Career Centered
A digital marketing certification is more career-centered than a university degree. Without putting down the importance of a university degree, it is fair to say that it is easier to establish a career in digital marketing.
The return on investment is immediate, and you can start applying your skills right away. It might take you some more time to settle down on a specific field after graduation. However, you can begin using the digital marketing skills right away from the start of the course.
The application of digital marketing certification is not difficult. You can be hired to improve SEO, write marketing content, or promote on social media. The digital space is likely to absorb you easier than how the job market will absorb your degree.
3. Digital Market Certification Widens Your Freelancing Prospects
Are you a freelancer looking to thrive in working online for the better part of your life? If yes, securing a digital marketing certification can be very helpful.
Freelancing is highly coveted by many people due to the flexibility it oozes. Many people, especially millennials and recent graduates, prefer working online than formal employment. This makes freelancing highly competitive among the youth.
To excel in this field, you need to have some uniqueness. If you have a digital marketing certification, it is easier to convince clients. Your clients will have little doubts when pitching to hire you.
Certification in digital marketing speaks much about the person you are. Professional, knowledgeable, skilled, and reliable is what everyone will be saying about you.
4. Better Networking
Getting a digital marketing certification is a way of widening your professional network. Gaining a bigger professional network contributes much to career growth. With a marketing certification, it is easier to interact and learn from experts in your field.
A recognized certification brings you closer to your peers and fellow experts. You are in a position to attract valuable connection better than a person without the certification. Besides, you can validate your credibility when trying to make a connection.
Your certificate signals some level of proficiency and can add value during negotiations.
5. It Saves Time and Money
Are you short on finances and looking to boost your income? Pursuing a short digital marketing course can save you from financial breakdown. You don't have to spend much when looking for a digital certificate.
You don't have to worry about expensive fees when taking online classes. Taking a course online will save you a lot as you online need to pay little money and internet connectivity. You don't have to trek some distance to class and back again.
Besides saving money, you will save some precious time. You will be an accomplished marketer in less than six months. This is a reasonably short period compared to the skills you will gather.
6. You, Will, Earn More Than Peers In Industry
If you want to establish a strong financial base, then you should secure more knowledge and gather the necessary skills. Don't lean behind and expect magic or good luck to happen. With a certificate, you will be hired twice or thrice more than people without them.
Also, it will be easier for you to negotiate for a higher rate because you have incontestable skills. Many clients are willing to pay experts higher rates because they have the assurance of quality. Asking for better payment while armed with certificates is more reasonable than without.
In every profession or field of work, certified employees or workers usually earn more than their untrained counterparts. This concept also applies to digital marketing.
7. Job Security
With appropriate digital marketing skills, it's difficult to be unemployed, unlike formal employment. The digital space is still unoccupied because the available digital experts aren't enough to fill the void. This space gives an edge when it comes to securing employment.
You can get clients more often with a digital marketing certification. Clients will always be looking to hire you if you have are reliable enough. You don't have to keep wishing that your boss won't fire you the next moment.
With appropriate digital marketing skills, you can establish your digital platforms. You don't have to rely on employment for survival. You can create blogs and affiliate sites and use your skills to make profits.
Digital Marketing Certification – The Bottom Line
These are some benefits of securing a digital marketing certification. Never underestimate the importance of digital marketing skills and expertise. It might be your life's game-changer, and you can build a career out of it.
If you're looking for a digital marketing certification, a licensed company will offer you the best skills needed to thrive. Contact us, and we will be willing to help.