Want to become a certified project management professional? Unsure if you're eligible? Here's everything you need to know about pmp certification eligibility.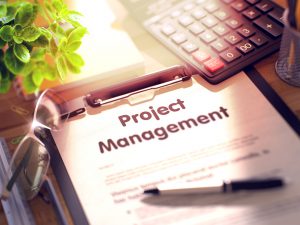 If you've thought about becoming a Project Manager Professional, there's no time like the present.
Not only does a career as a PMP offer a competitive salary, but industry reports are showing a huge potential for growth as demand for these positions is on the rise.
Getting your PMP certification, however, can make that growth happen even faster. In fact, recent studies show that Certified Project Managers earn up to 20% more than those PMP's that haven't received their certification.
The takeaway?
Especially if you see project management as a long-term career, getting your certification is the first step towards continued success.
But are you qualified?
Read this post to find out. In it, we're telling you everything you need to know about PMP certification eligibility, so you can get started on your dream career!

Do You Meet the PMP Certification Eligibility Requirements?
Of course, figuring out the answer to this question is the first thing you need to do.
You'll need to take a hard look at your past academic experience and records, your experience with project management, and any other professional training you've had already or plan to take in the future.
Let's now discuss the most basic PMP Certification Eligibility Requirements. If you need more detailed information at any point during this guide, the professional PMP Handbook is a great resource.)
Also, keep in mind that any experience within the field of project management needs to have taken place within the past 8 years, consecutively, in order to factor into your application.
Your Education
If you have a secondary education degree (that's a high school diploma, an associate's degree, or its equivalent) your requirements will adjust accordingly.
Secondary degree holders will need to have had at least five years or 60 months' worth of project management experience. This experience needs to be unique, and cannot overlap in any way.
Also, a minimum of 7,500 hours of your project management experience must have been focused on a project where you were leading or directing everyone else.
When it comes to your education requirements as a secondary degree holder, you'll need 35 hours of formal project management education/training.
If you have a four-year degree, like a bachelor's or its equivalent, you will have a different set of requirements.
When it comes to the experience portion of the PMP certification eligibility requirements, you'll need to have at least 3 years of experience or 36 months of experience.
Once again, none of this project management experience can have overlapped, and all of it must be unique. As a four-year degree holder, you'll need to have at least 4,500 hours' worth of time where you served as the project's leader or director.
When it comes to the total number of contact hours your project management education requires as a four-year degree holder, you'll need 35 hours of formal education.
Please Note: Even if it's tempting, and even if you don't think you'll get caught, it's never a good idea to exaggerate or even outright lie about the amount of professional experience you have.
In addition to just being poor behavior in general, you need to be aware that the certification program uses a random audit process. If you're selected, you will have to provide all the evidence to back up the claims you made in your application.
If you're caught making untrue claims, you will be forbidden permanently from trying to get your PMP certification eligibility requirements met.
It's just not worth it.
Now, let's move onto talking about the general application process.
PMP Certification Application Process
We know that this might seem like a lot.
The good news?
If you need it, help is available!
There are Application Exam Prep Tools that can help you to make sure everything goes smoothly with your application.
Now, in addition to the PMP Certification Eligibility, let's talk about the actual application process itself.
You'll need to provide the PMI with a few basic pieces of information when you submit your application, which you can do here on their website.
You'll have to give them:
Your home and office addresses
Your contact information

Email
Cell Phone and Permanent Phone number

The education information

Your school/college
Your school/college's address
The levels of education you've completed
What year you got your degree(s)
Your major or the field you studied within
You'll also have to provide more specific information about the PMP Certification Eligibility requirements.
This includes things like:
Your past project management experience
On a "per project" basis
The title of the project
When you started the project
The project's end date
Your role in the project
What industry the project took place in
Your project management education
The title of the courses you took
The institution where you took the courses
Course starting dates
Course ending dates
How many hours of coursework completed
How many of these were qualifying hours
Finally, you'll need to provide the full name you would like to be printed on the certificate you will receive.
Fees
Of course, there are also fees associated with getting your PMP Certification, as with the application process as a whole.
The amount that you'll need to pay depends on what you're doing in the process.
If you're applying for your PMI Membership, you'll need to pay a total of $139. If you're paying a fee to take the exam, if you're a member you'll need to give $405. Non-members will be required to pay a fee of $555.
If you, for any reason, need to re-take the exam, as a PMI member that will cost you $275. If you're a non-member, you'll need to pay $375.
How Long Will I Need To Wait?
The good news about the PMI Certification process? It doesn't take too much time! In fact, usually in as little as 5 business days, your application will be reviewed, and you'll receive a response.
Upon approval of your application, which serves as confirmation that you have met the PMP Certification eligibility requirements, you'll be able to schedule your exam.
You'll have a year to take your exam, beginning from the day your application is accepted. If you don't pass the exam the first time around, you'll have a total of 3 chances to take it.
The PMP Exam
We know nobody likes talking about exams, but luckily the folks in charge have done what they can to make the whole process as painless as possible.
Once you have handled the PMP certification eligibility, it's time to take the exams!
First, you can check out the Prometric Website to figure out the testing location that's the most convenient for you. This is also when you'll get your official testing code, which you'll need when you go to take the exam.
The PMP exam is a total of 200 questions, and you must complete it within the 4-hour time limit.
There are 5 different groups of information you'll need to work hard to familiarize yourself with before you take the exam.
These are:
1) Initiation
2) Planning
3) Executing
4) Monitoring and Controlling
5) Closing
Not all of the sections will count equally, so it's a good idea to focus most of your study time on the sections of the test that will carry the most weight.
If you pass in each of the 5 sections, you're officially done with the entire PMP process and all you need to do is wait for everything to be made official!
The certificate you get will be valid for three years, and you'll have to earn about 60 units of professional development over these three years to keep your certification active.
If you fail your exam, don't panic. Remember, you have two more tries to retake it. Lots of people fail – because the exam is hard, as it should be!
Don't give up. Instead, take a look at your results, as you would with any test, and try t figure out which of the areas need improvement.
There are tons of study guides available online, so there are plenty of ways to beef up and get better in the areas that are a little hard for you.
You're Now an Expert in PMP Certification Eligibility
Thanks to this guide, you don't only know what you need to qualify to take the exam, you also know a little bit more about the process as a whole.
As we said at the start of this guide, now is an excellent time to be thinking seriously about this certification.
If you still need some help, don't worry – we've got you covered.
We're one of the most trusted testing services in the world, and we've worked with some of the biggest companies out there.
In fact, we've helped more than 6,500 companies with their employee testing, and we've also helped to educate their employees about how the testing process works.
Don't put off your dreams for one more day. Instead, check out our website to learn more about the qualifications, exam processes, and general eligibility requirements for a variety of different professional certifications.
Remember, who you train with matters. It can often mean the difference between a passing and failing grade.
Let's make sure that you, or your employees, get things right the first time around.