Due to flexible working hours and valuable earning potential, yoga certifications have greatly increased. Click here for an in-depth examination of this trend.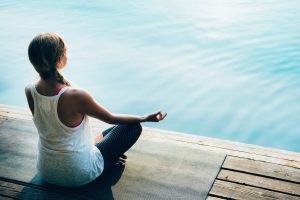 More and more people are getting their yoga certifications.
According to Yoga Alliance Registry, for every couple of thousand people who enroll, only about two or so actually become teachers.
So why is it that so many people of all ages and backgrounds want to pursue a yoga certification?
Why is it that not everyone enrolled in teacher training is using it as a step forward in their prospective yoga careers?
Read on to find out these answers. Plus the hidden benefits and downfalls with a yoga certification.
But first, what is yoga? And how did it become so popular in the first place?
Yoga Defined and Demystified
Continue reading "Examining the Recent Rise of Yoga Certifications"