Lean Six Sigma Black Belt Salary Breakdown
What's the average lean six sigma black belt salary? Click here to get the salary details for each sixth sigma level
Can six sigma certification increase your job prospects? If you want to work for a Fortune 100 company, the answer is yes. 82% of Fortune 100 companies say they're implementing six sigma principles.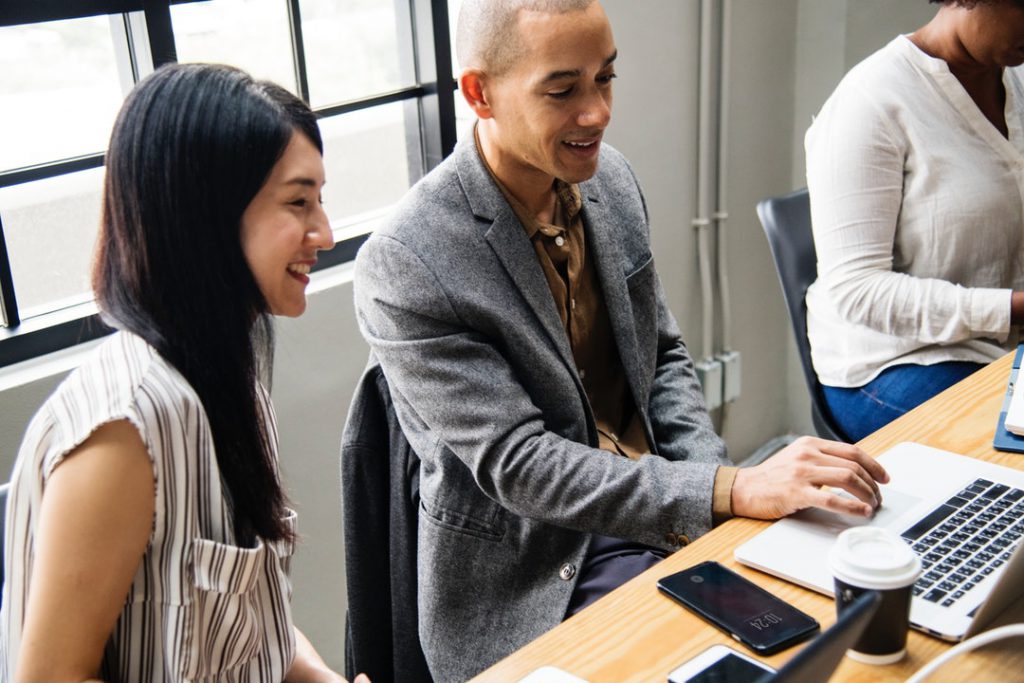 You might also consider six sigma certification if you look at lean six sigma black belt salary averages. The salary averages for both green and black belt six sigma experts show that certification can open new opportunities.
What is Six Sigma?
Six Sigma is a set of management principles used to cut down on errors and improve business processes. Six Sigma is a data and statistics-driven method to improve the quality of work produced. There are several levels in six sigma certification.
White belt
Yellow belt
Green belt
Black belt
Master black belt
White and yellow belts are the basic levels of six sigma principles. Some certification programs don't even offer a white belt level. These certifications are for lower-level managers and supervisors.
White and yellow belts don't usually hold a leadership role in six sigma projects. They have a basic enough understanding to follow the steps involved.
Six sigma follows a basic structure of define, measure, analyze, improve, and control (DMAIC). Each step allows a project team to refine and improve production processes to offer the best quality products and services to customers.
Lean Six Sigma
Lean principles focus on waste reduction. This method focuses on reducing
Defects
Over-production
Waiting
Non-utilized talent
Transportation issues
Inventory issues
Motion
Extra-processes
By reducing the waste in these areas, lean six sigma looks to produce quality products with less money and resources wasted.
Six Sigma Job Prospects
Green and black belt six sigma certified workers usually work in mid and upper-level management jobs. They are the engineers, managers, and directors that work on improving processes. Some of the jobs available to these people include
Manufacturing, development, and operation engineers
IT management
Business analysts
Operation specialists
Project managers
Operation directors
Any position that oversees production and processes can benefit from green or black belt six sigma certification.
Six Sigma Salary Prospects
Six Sigma certification can increase your salary prospects for mid and upper-management positions. The ability to measure data and implement new systems are skills any business operation wants from a management position.
The level of certification will determine how much you can make in any given position.
Six Sigma Green Belt Salary
Six Sigma green belt certification is an introduction to the implementation of the DMAIC principles. Green belts have a basic understanding of the objectives and organizational needs for improved processes.
The green belt is usually a mid-level manager that works within a team. They work under black belt supervision. A green belt member is responsible for applying the six sigma principles to projects or aspects of the project.
Most green belts are engineers and project or operation managers. They have oversight over the daily management of projects, but they generally report to a black belt.
The average salary for a six sigma green belt is $81,000 per year. This salary depends on the years of experience and level of education a green belt has. It also depends on where they live.
Someone with a Masters degree or a Bachelor of Science will generally make more than someone with a Bachelor of Arts. People who live in larger cities are also more likely to make more money than someone in a remote area.
The low end for green belt salaries begins around $50,000. Some people with six sigma green belt certification make more than $120,000.
Six Sigma Black Belt Salary
Six Sigma black belt certification adds to the principles learned at the green belt level. It's expected that black belts lead a team in changing operations. They have to know how to measure performance, finances, and feedback for a project.
A black belt needs the ability to measure six sigma projects for all company procedures. To qualify, they need a green belt or at least three years of experience. Black belts are at the senior management level.
Most black belts are operation managers and directors. They are the leadership for specific projects within the company. They need the capability to work on any project though.
The average salary for a six sigma black belt is $96,000 per year. The lowest salaries begin around $60,000. Some black belts make around $126,000 though.
Lean Six Sigma Black Belt Salary
A lean six sigma black belt has the added benefit of understanding waste reduction. This can increase salaries to an average of $100,00 per year.
They have more leadership roles since they can also measure waste procedures and costs. They are also upper-management. Usually, they hold similar positions to six sigma black belts.
Master Black Belt Salary
A master black belt is at a teaching level. They teach the six sigma principles to black and green belts on their project teams. Master black belts usually oversee multiple projects.
They develop project strategies and make sure principles get used consistently company-wide.
Master black belts make an average of $119,000 per year. The lowest salaries begin in the $80,000 range. The highest wages average in the $130,000 range.
Is Six Sigma Worth It?
The lowest salary average for a six sigma certified manager is $81,000 per year. When you consider that the average salary for an operations manager is $63,000, you can see that certification gets you more money.
Six Sigma certification also opens up more advancement opportunities. An engineer with six sigma certification is more likely to take on a leadership role for a project team than an average engineer.
When you consider that certification can cost less than $200 to complete, this makes it a good investment towards your future. With the advancement and salary opportunities, you can make up the cost of certification in your first year.
Certification for Job Advancement
If you compare a lean six sigma black belt salary to the average manager, you'll see that certification is worth the investment. Any time you add to your skill set, you open new opportunities.
This is true of any job advancement certification. If you'd like to learn your certification options, check out our full list of certification courses to find the one that's right for you.