Taking yourself from being a student to teaching yoga is a huge leap with big rewards. Check out these personal and emotional benefits yoga teachers experience.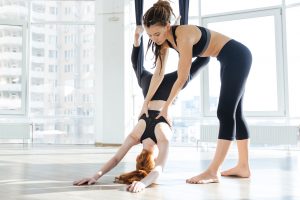 Teaching yoga is the way to learn more about yoga practice in your own life.
If you are a yoga practitioner you already know at least some of the benefits of yoga in your own life. In the east, the benefits have been understood and celebrated for thousands of years. Western science is just catching up with research into the health benefits.
In this article, you will learn about why taking the step from practicing yoga to teaching it can bring great rewards.
Learning how to teach yoga and gaining the appropriate certifications is part of the experience so you'll learn a little about that too.
Read on for 10 reasons to start teaching yoga.
1. Earn $400,000 a Year