(#) Benefits of Becoming a Life Coach
Becoming a life coach can open many doors for burgeoning entrepreneurs. Click here to learn how this career can net you a high salary and personal satisfaction.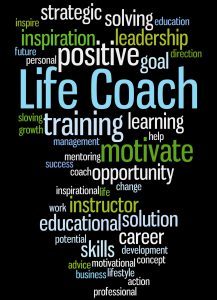 Do you have a desire to help people succeed and get the most out of life? Do you find yourself drawn to giving career advice or finding ways for the people around you to reach their goals?
If so, life coaching might be the ideal field for you.
If you've ever wondered about becoming a life coach, now is an excellent time to learn more about the job, the benefits it has to offer, and what you can expect to make.
Industry research reveals that life coaching is a $1 billion industry, with an annual growth rate of 4.7% from 2012 to 2017. As such, there's never been a better time to join this thriving market.
Today, we're taking a deeper look at life coaching, breaking down how it can change your life — and the lives of others — for the better.
Interested in learning more? Let's get started!
What is Life Coaching? A Quick Overview
Continue reading "What is a Life Coach's Salary? What Are Some Other Benefits?"