A career decision should not be based solely on money. However, knowing the average personal trainer salary could help you make the best choice for you.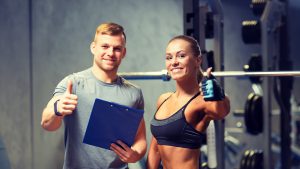 Helping people get in shape. Working with individuals to achieve their lifestyle goals.
No this isn't an impossible dream. In fact, this could be your life if you become a personal trainer.
Working out is something many folks enjoy. It's not uncommon for someone to seek a career change after growing tired of their current job.
Before you jump into the world of professional fitness, you're likely wondering what the average personal trainer salary is. Before making a commitment or worrying about how you're going to pay the bills, do a little research.
Read on to discover what a typical salary looks like for this position, and how much you have the potential to make.
How the Average Personal Trainer Salary Varies
Continue reading "What is the Average Personal Trainer Salary?"