In today's workplace, a six sigma certification has never been more important in terms of making consistent, quality improvements. Click here to learn how.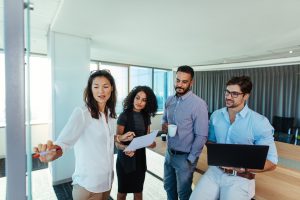 If you want to be competitive in the modern workplace, a Six Sigma Certification is helpful. This will let you make the kind of high-quality, ongoing improvements you need to stay at the cutting edge of your job.
It seems everyone has a college degree these days. Continuing education is what you need to stand out from the crowd. If you want to be in line for the best jobs and command the best pay, your resume should show that you are working to stay up to date on the latest job training.
A Six Sigma Certification is a great way to do that. It works whether you're a recent grad or a professional with a decade of experience. In fact, some industries, such as health care, often shape their organizations around a Six Sigma framework. This makes this training almost necessary for professionals in those fields.
In some careers, job descriptions will actually list a Six Sigma Certification as a requirement. Whether that's your field or not, don't miss out on opportunities by missing this chance for professional development.
With this certification, you'll stay competitive even in today's challenging job market.
What is a Six Sigma Certification?
Continue reading "The Professional Benefits of a Six Sigma Certification"