Finding a personal trainer job with no experience doesn't have to be difficult. Click here to find out how to land a training gig right out of the classroom.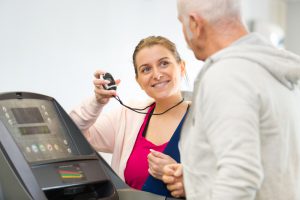 The quest for your first personal trainer job can be challenging. But as motivators, personal trainers know anything is within their grasp if they can just figure out how to do it.
Still, it can seem almost impossible to find that first gig. You may not know where to get the necessary certifications, and if you do, you won't know where to find jobs and people to work with. You may also have trouble finding ways in which you're unique and can benefit potential clients.
Continue reading "How to Find a Personal Trainer Job With No Experience"