If you've always dreamed about being a freelance writer but you're not sure where to start, then you may consider writing certifications to get yourself started. Click here to learn which certifications you need to be your most successful self.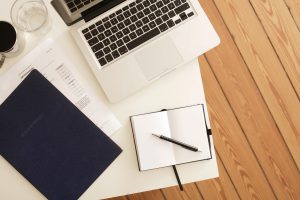 Want to be your own boss and work in your pajamas (if you like)? You will probably love being a freelance writer. But what type of writers certification do you need?
Unlike a health care or legal professional, there isn't one universally accepted certification for the entire profession.
Right now it's sort of like the Wild West. Everyone is a hired gun and companies never really know who they're working with, or even what they should be looking for.
There is, however, a number of things you can do to stand above the crowd of other freelance writers who are all applying for the same gigs as you. And respected writers certification is definitely one of those things.
But what courses do you need to take? Keep reading to find out.
Continue reading "Which Writing Certifications do You Need to Become a Freelance Writer?"